The church is called the Body of Christ. We are the hands and feet of Jesus, carrying out His work in the world.
GLOBALLY, we seek to reach out in focused, sustainable ways to bring hope to the world.
Missionaries and Mission Organizations
For an introduction to all of our mission partner, please watch this short video:
We partner with mission organizations in Africa, the Middle East, Asia and the USA including:
Streams of Living Water (a part of OneWay Ministries) - providing care for orphaned girls in South Sudan plus training up national leaders to expand God's Kingdom among the unreached people groups in North Africa and the Middle East.
SON International - Sharing the love of Jesus and advancing God's Kingdom by Serving Our Neighbors with water and community development projects.
Team HealthCare Inc. - Medical personnel dedicated to improving not only healthcare access for citizens of third world countries but also sharing the good news of God's love.
Covenant World Missions - We support church planters in Japan who are a vital part of their community, encouraging the church, working in the schools and training up the next generation of church leaders.
Merge Ministries - Leading short-term mission trips with long-term impact
Intervarsity Christian Fellowship in New England.
The Paul Carlson Partnership - the UCare4Congo project
Covenant Kids Congo - child sponsorship in concert with World Vision
Short term mission trips
Virtual Short-term Tri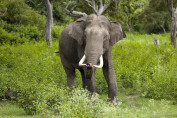 Visit India for Free! OK, so it will be a trip via zoom not an airplane, but you will get to meet and talk to people living in India. We will be visiting Kanaad, Maharashtra, India. It is a small town with villages nearby. Nikita will be our Merge facilitator. Her parents work with local village farmers in agriculture and education. They are the only Christian family there. For Session One we will meet with Nikita and her family to learn about their ministry in the area and in India and meet the two orphans who live with them. Session Two will be a personal encounter with Nikita's family and 3-4 other families - one or two from the town and two from a rural village nearby. The people are either Hindu or Animists, but they are used to hearing about Jesus from the Keskar family. We could pray for them as families online and get to know them. Session Three might be a cooking class with families in Kanaad teaching us how to cook Indian food. Then we could teach them something from Rhode Island. There will be no cost other than your time. We will have a training/planning time on Sunday, August 8 at 2:30pm via zoom. The dates will be Saturday, Aug. 14, 21 & 28 from 9-10am (which is 6-7pm in India). If interested, please contact Pat.
Short Term Mission Trip Photos
images of past trips...
Past teams have traveled to Tanzania, South Sudan, Egypt, Thailand, Myanmar, Alaska, Haiti, Honduras, Guatemala, Costa Rica, Peru, and Moldova.
For more information, contact the leader of our World Mission Team,