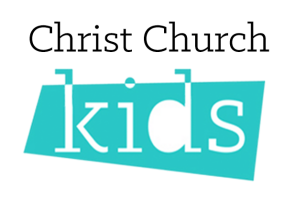 Jesus said, "Let the little children come to Me, and do not hinder them, for the kingdom of heaven belongs to such as these." Matthew 19:14
Christ Church Kids seeks to be a place where children can receive and experience God's love while growing in Christ and learning the beautiful stories of the bible.
We are holding Child Care & Sunday School in person (up through 4th grade) at 9am every Sunday! We do ask you to register you children so we know how much to prepare and ask everyone over 2 years old to wear a mask.
Be sure to check out and join our facebook group as well.
The materials for your children will be sent to you via email each week. If you are not on our CCKids email list but would like to be, please contact Pastor Cheryl.
CCKids is a great place to volunteer! Check out the video below: